A car is an everyday tool in most families' lives, helping them get from A to B. As it represents a high value, it is only natural that owners try to protect it from external impacts and damage, but sometimes these efforts fail. A stray tree branch, a misplaced handrail, a careless cyclist can easily leave scratches, the so-called "signs of use", on the immaculate surface. Let's look at the most effective methods of car scratch removal.
Many of you may be familiar with the charming advertisement where the little boy accidentally damages the side of the car while riding a bike, which he then tries to repair with the same ointment he uses when he gets injured. If only it was that simple! The thing is, removing car scratches is a bit more complicated than that.
Home or professional
Scratches on the body of a car are very annoying and detract from the overall appearance, but they have no real functional significance. Nevertheless, most people would like to get rid of these marks, as they are a daily reminder of parking mistakes made, and to be frank, why should anyone look at them for years when they can easily vanish.
There are two ways to repair scratches; with the help of a professional or at home using a variety of clever tools and materials. Basically, for deeper scratches, it is worth going to a professional, especially if it is already affecting "vital organs" or affecting everyday use.
If the problem is minor, it is still possible to call on the help of a professional, but this is very expensive, especially when compared to the removal cost of the defect. Typically there is enough to spend on a car, so why not get away with a significant expense if you can!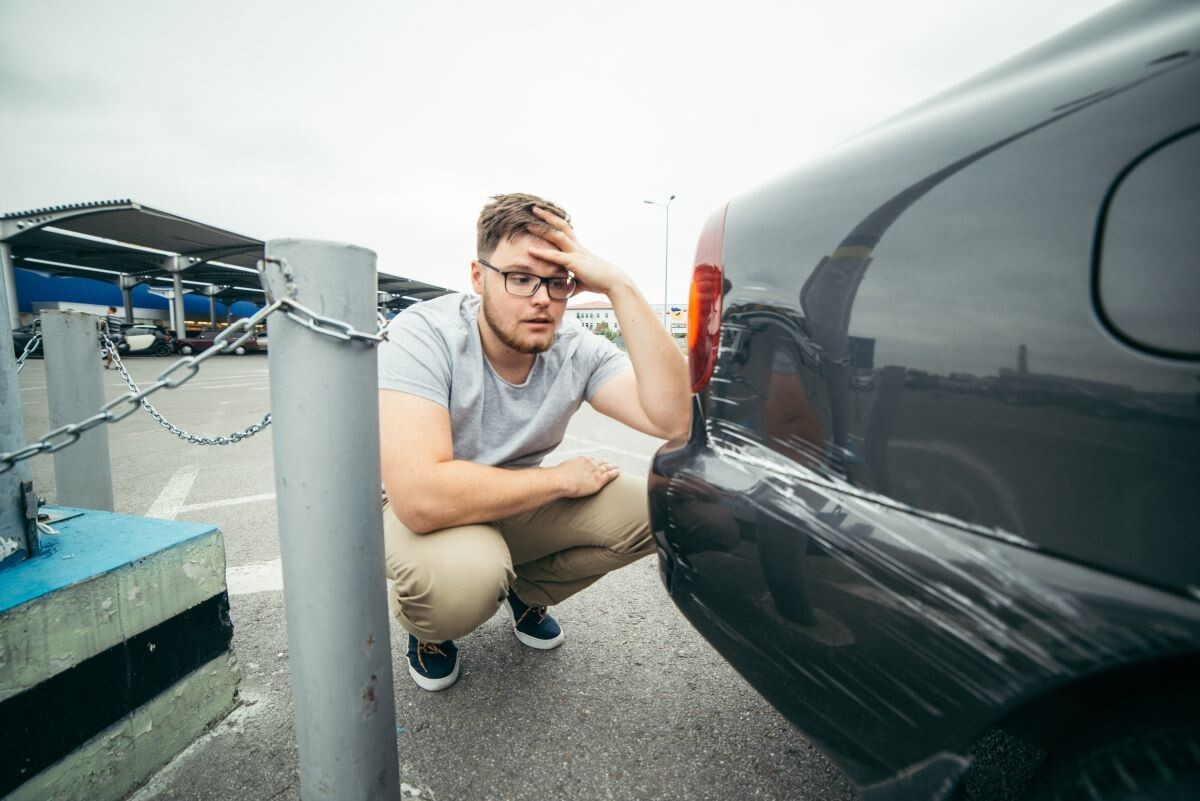 Car scratch removal at home
There are many options available to those who want to take care of minor scratches at home. Let's investigate the possibilities!
Buffing or polishing machines
Buffing or polishing machines can be very effective and efficient in achieving good results, but it is good to be experienced and familiar with the basic rules. The polishing wheel can be used in a machine, either in a flex or a drill, and the more professional machines also allow the user to control the polisher with two hands, for a better result. This method is also suitable for removing larger scratches.
The 3M™ polisher can be used as part of the 3M™ Perfect-It™ system for high-quality polishing. It can be used to restore your car's original shine.
The scratch remover pen
If the polisher is the tool of the pros, the other extreme is the so-called scratch remover pen. The name of the pen is not misleading, it essentially works like a felt-tip pen. You simply drag it across the scratch and you're done. Or are you not? What you need to know about the scratch remover pen is that it can be used on hair-thin scratches and provides good coverage, but deeper scratches will pose challenges.
The polishing paste
A mid-way solution is the very popular polishing paste, which consists of tiny abrasive particles and a dispersing agent to help spread them. The polishing compound to be used depends on the damage and the surface. For example, 3M™ Perfect-It™ Extra Fine Plus polishing paste, known as 'yellow cap', provides a quick solution for modern scratch-resistant paints, while 3M™ Finesse-It™ can be used to treat not only scratches but also scuffs, chips and even helps to create hologram-free surfaces. For pastes, use a polishing pad that has fine pores and helps scratches to disappear as quickly as possible, both for newly-manufactured and second-hand paint types.
Overall, using a polishing paste is not difficult, yet it can produce very impressive results. All you need to do is rub the paste over a clean surface, then repeat the process several times if necessary. It is advisable to start repairing minor defects and to choose the paste accordingly, using a coarser grit for deeper defects. What is important is that you use protective goggles when polishing! You can read about protective goggles types in our previous article.
1+1 tips
You must never repair a car that has been left in the sun for a long time. A heated body can cause a lifetime of surprises. To avoid these, stand in the shade or, better still, in the garage before starting the process.
Whether you choose machine or hand polishing, the first task should always be to clean the work surface. A thorough wash is essential, and it is worth removing any dirt that has settled into the paintwork. Use cleaning resin for this purpose.
Car scratch removal is also possible at home. All you need is good quality tools and materials and, if you use a machine, some practice to prepare for the real thing. Cost-effective methods carry some risks, but these can be minimised with the right care and attention.
Once the scratches are removed and polished, there is nothing left to do but wax. A thin layer of protective coating should be applied then comes the removal of the excess. This not only leaves the surface spotless but also protects the wax against dirt.