One of the easiest ways to smooth surfaces is to use a sanding sponge. Hard-to-clean places are easily reached, and gliding and polishing are a breeze. Let's see what you need to know about hand sanding tools and sanding sponges!
Hand sanding
Surface sanding can be accomplished by using specific machines or our hands. Usually, the latter is chosen when the surface is jagged or small and difficult to access. This method is labour-intensive, but it is more cost-effective than machine sanding.
Hand sanding can be done in a variety of ways, using a selection of tools. The most common of these are described below.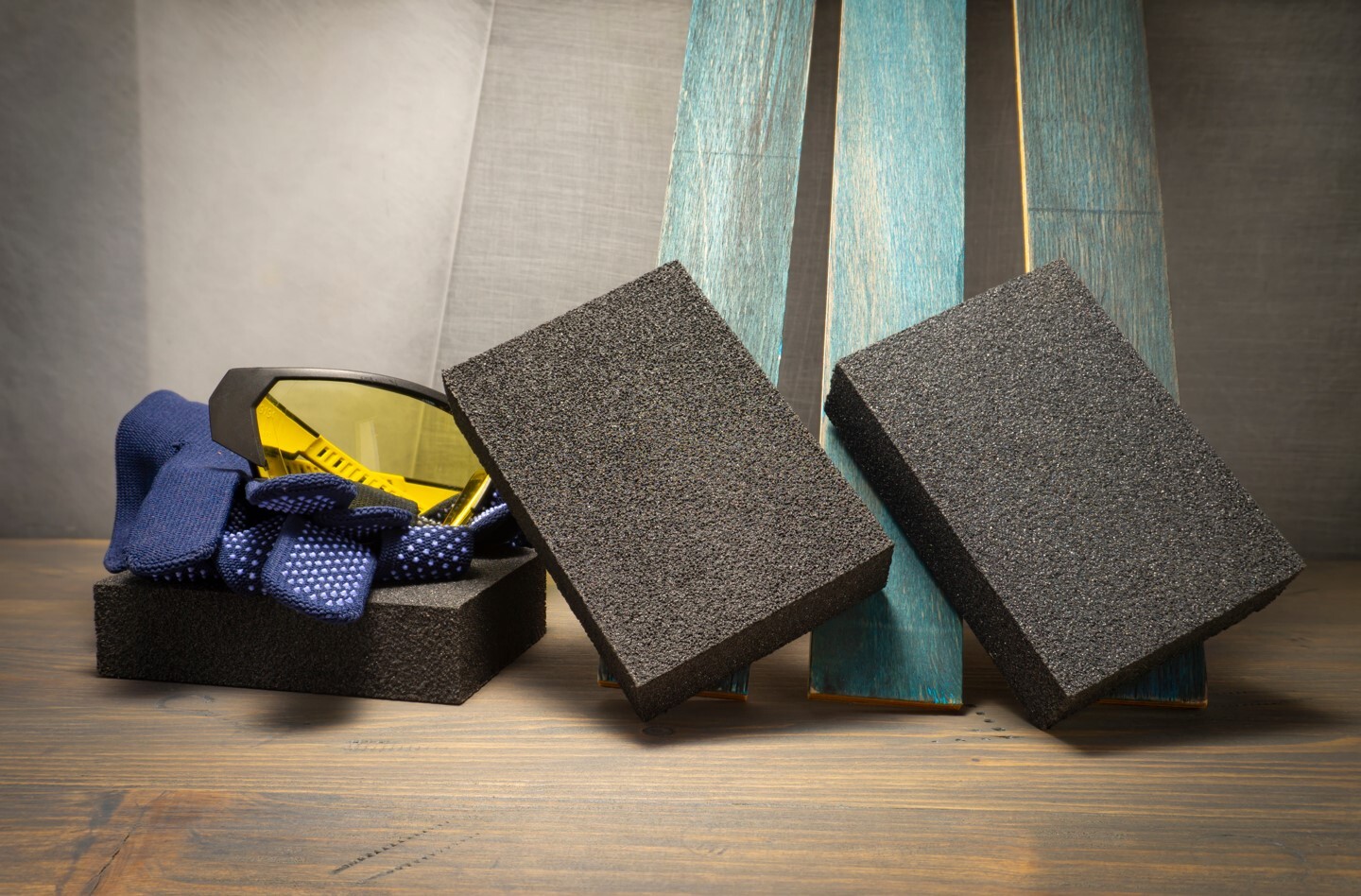 Simple and great solution: sanding hand pads
Hand pads are very common and easy to use and can be bought in rolls or cut into A4 pieces almost anywhere, but you're sure to find them on the shelves of a supermarket. The hand pads' base, on which the sanding grains are placed, can be made of paper or canvas. The size of the grains ranges from P40 to P240.
A similar, but more robust solution is the use of sanding boards or hand blocks. The same coiled abrasive material used for vibratory sanders can be used for these, which is more durable. Cut a piece of the roll of the right size with a small margin, fix it and you're ready to work!
Universal metal sponges for all situations
Metal sponges have a wide range of uses, suitable for working on any metal including softer ones. However, they are not recommended for wood, as the metal fibres tend to break up and get stuck in the wood, damaging its quality.
The degree of fineness of metal sponges is expressed by numbers on a scale of 5. It is important to wear protective gloves when working with metal sponges.
The practical plastic abrasive cloth
The plastic abrasive cloth is loose, and the abrasive particles adhere to these loose fibres. Thanks to its construction, it adapts easily to the shape of the surface and bends well, so it can be used widely. It can be used for both coarse and fine sanding.
Plastic abrasive cloth can be purchased in A4 sheets but is also made into abrasive discs. The material does not clog due to the loose fibres and is easy to clean with running water.
Smooth surface with waterproof papers
Waterproof papers are used when the surface has already been primed, painted, or treated with a substance. They can be used on a wetted surface, which is made possible by an elastic resin layer between the backing paper and the abrasive particles. This has the advantage that the abrasive surface does not clog, and the abraded surface is less likely to be damaged. By using this type of sander, smooth surfaces can be produced, provided the material can withstand the wet medium.
Efficient fine sanding with a sanding sponge
Sanding sponges and sanding blocks are very simple and effective aids when it comes to sanding. They can be used to get to places that are difficult to reach, with edges, corners, and grooves. They are the most practical tools for hand sanding and can be used to easily polish rounded edges, thanks to the fact that the abrasive on the sponge is shape-following, i.e. it follows the curve of the surface.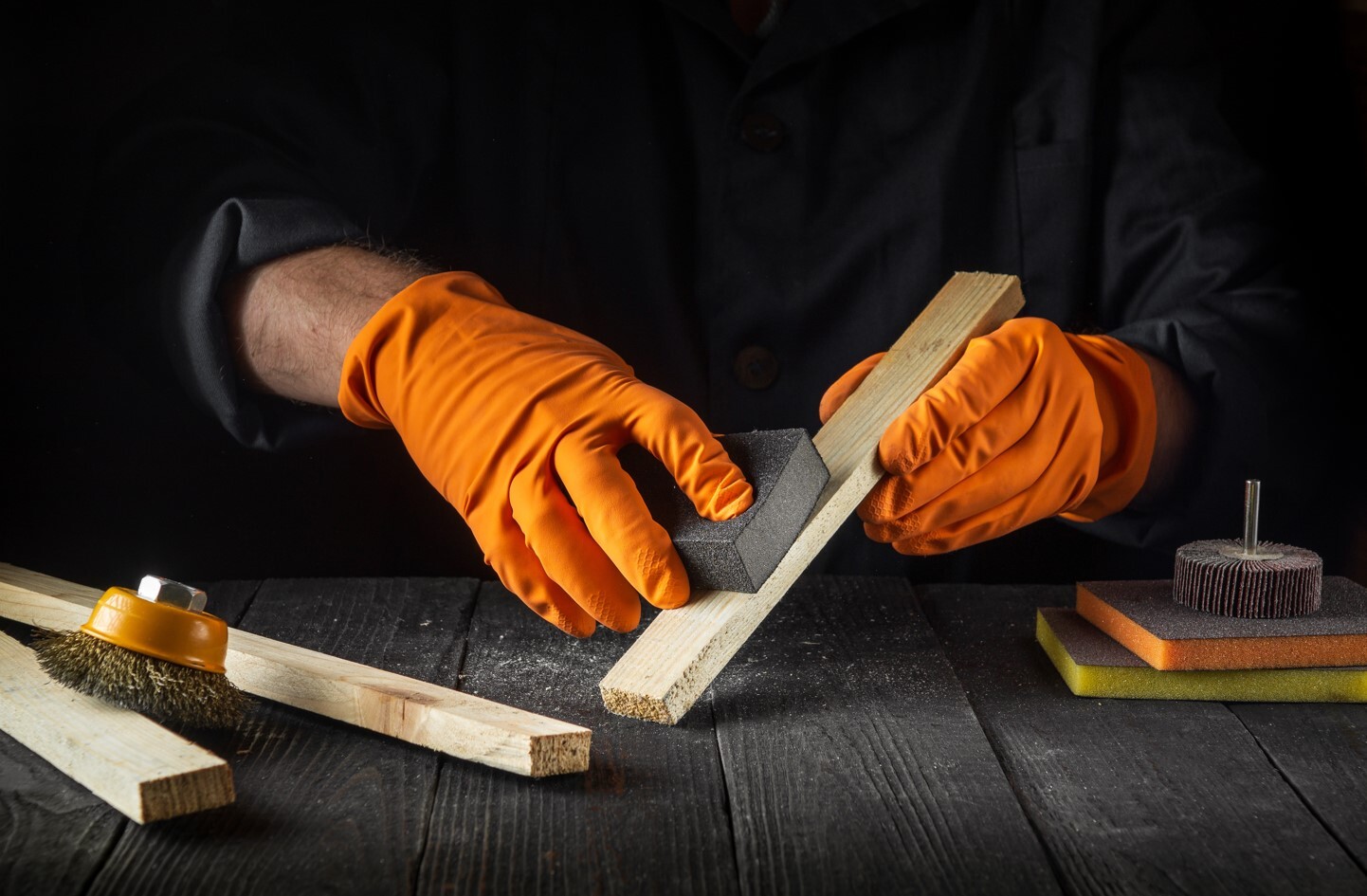 They can work efficiently because they have an abrasive surface on both sides of the abrasive sponge and all 4 sides of the abrasive lap. They are available in different grades of fineness, for example, fine abrasive, medium abrasive, superfine abrasive, and ultrafine abrasive sponges.
The process of sanding is not one that most people prefer, as it is quite messy, not to mention that using the wrong abrasive can make the whole process an agony. To avoid this, it is recommended to use sanding stones and sanding sponges that can be used to get the job done quickly and efficiently.
Click here to see what products we offer for hand sanding at Flanker!