The use of rubber glue is very common nowadays. It is a bonding agent consisting of rubber and special solvents. The ratio of the main ingredients varies greatly depending on what the rubber glue is used for. In this post, we will list the ideal probabilities of use, and describe what to look out for when using rubber glue.
What is rubber glue?
Rubber glue is perfect for bonding a variety of surfaces together because once it dries, it becomes an elastic material that resembles rubber. Because of its elasticity, it can also be used on textiles, wood, glass, paper, metal, and other materials, depending on the type of adhesive.
What types of rubber glues are there?
There are many types of rubber glue, the most common of which are described below!
Natural rubber-based glue
In the case of natural rubber glue, the vulcanising agent is sulphur and is suitable for bonding the following materials: leather, paper, and fabric.
Nitrile
One of the main advantages of glue containing nitrile butadiene rubber is water resistance. It is used for materials such as glass, wood, metal, and ceramics.
Chloroprene
A crack-resistant solution, chloroprene glue is best suited for bonding metal, glass, wood, and plastic.
Silicone
Silicone rubber glues are limited in use and are best used for bonding rubber materials.
Styrene-butadiene
This type of glue is used in manufacturing, e.g. for the production of adhesive tapes, due to its low adhesive strength.
The type to be chosen depends on what is to be bonded and under what conditions. For example, if high temperatures are expected, it is worth choosing a type that can withstand them. Similarly, external effects can include vibration, shock, and other mechanical stresses.
The size of the layers to be fixed with the glue and the material they are made of are essential. Moreover, it is also worth paying attention to whether the adhesive comes in contact with food, as many types of rubber glue are highly toxic.
High-performance sealants and glues
For rubber and sealant, neoprene rubber and sealant glue is a reliable solution. It provides high bond strength and good heat resistance, and is waterproof, making it suitable for large surface area rubber coating applications, impact damping and more.
This category includes 3MTM 847 nitrile, which has a low viscosity, making it easier and more convenient to apply. It has good oil and heat resistance, making it excellent for sealing and rubber applications.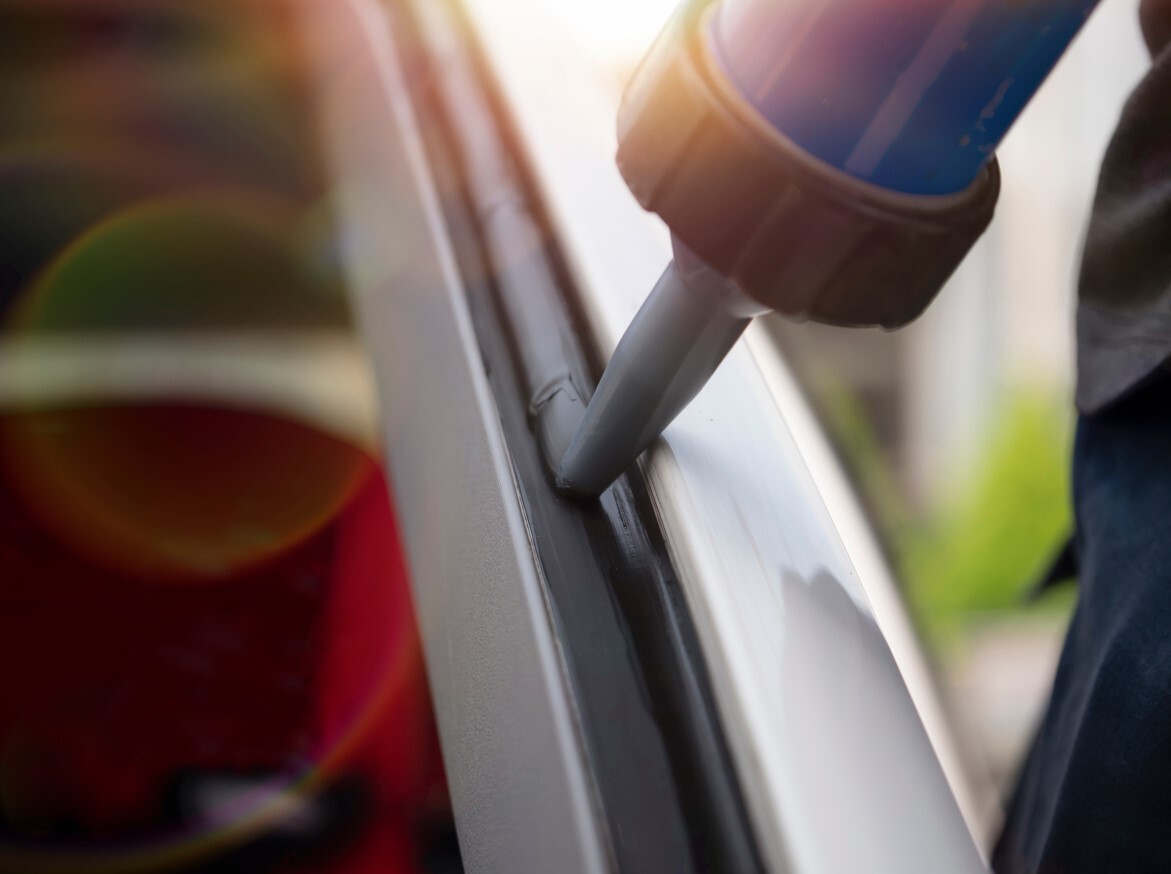 Use of rubber glue
Using rubber glue is fairly simple, but there are a few basic rules to follow.
The most important thing is to clean the surface thoroughly before using the glue. Any dirt that sticks will result in the glue not being able to work properly or if it does stick, it will not be as durable as it would be if the surface were clean. Special cleaning agents and solvents should be used to ensure a high level of cleaning.
In all cases, the instructions for use can be read on the box of the rubber glue. This should be studied carefully, and the instructions followed. This will avoid accidents and achieve the desired effect. Rubber glue must be only used under suitable conditions, away from open flames, as its ingredients are flammable.
Flanker, as a supplier of industrial materials, also offers rubber adhesives alongside many other raw materials used in construction and manufacturing. Learn more about the products we supply!